New Mission- Stalk the stalker, infiltration of Paparazzi culture...
I'm a new metal(media) collector for
onMatter
, a publication and feed out there for the critical survey of material... matter... It focuses on globalization as a reformed city-state, opposed to national-city-states of imperialism.
Welcome
to Los Angesleeez, the city of stars and excess.



Who are the documenters? La Paparazzi.
Sifting through grocery line snuff-n-fluff magazines, names
seep to the gutters of the staple fold 9x11 prints. Starting with the lowest risk factor, those names lead to identities. These names are here for copyright, are they artistic expressions? Flashes with a candid Cannon?
Of the names here are some:
Dave Hogan- getty images

Colin Drummond- splash news

Gamepikes
Karl Larsen- nf photo

Ethan Miller- getty images

Edward Le Poulin- splash news
Polk Imaging- wireimage

ay Throunton- nf photo

Chip East- landov/reuters

Mike Segar- landov/reuters

Danielle Venturelli- wireimage

Nonato Sardella-wireimage

Dave/Shinnn- Bauer-Griffen

Seth Browarnik-wire image

Gabriel S/Dean M - BM Bauer-Griffen

Bruce Glikas - Drowey 2007

GS- X17
agentcy
Gaz Shirley-pacific Cost News

Ben Tsui - Splash News


Pinpoint on
Dave Hogan
and the Getty Image Crowd...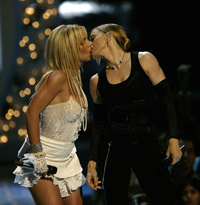 Photographer name:
Dave Hogan

Age:
44
Location:
London, UK

Birthplace:
Bury, Lancashire, soon after moved to Wales
He has the copy write to this photo.


On the Collective: Splash News...
This is a blog that pays you(me, your momma's momma) for their snapshots.

The next step:
PHYSICAL INVESTIGATIONS..
and Typologies of these voyeurs.


ps.
paparazzi like macs